Wynn eyes sale of Encore casino
The chief executives of casino giants Wynn Resorts and MGM Resorts are discussing a possible sale of Wynn's nearly finished Encore Boston Harbor casino complex in Everett, a potentially colossal deal that would dramatically change the gambling landscape in New England and ripple through the industry, the companies acknowledged to the Globe on Friday.
Wynn Resorts CEO Matt Maddox and MGM CEO Jim Murren met in person in Las Vegas earlier in May to discuss a possible transaction, just weeks before the June 23 scheduled opening of the $2.6 billion Encore, according to two people briefed on the talks. The meeting also came days after the Massachusetts Gaming Commission concluded a 15-month investigation into how Wynn Resorts handled accusations of sexual misconduct by its founder and former chief executive, Steve Wynn.
The two companies confirmed the talks in a statement after each was pressed separately by the Globe.
"Over the past several weeks, we have engaged in conversations around the potential sale of Encore Boston Harbor," Wynn Resorts and MGM said in the joint statement. "They are very preliminary and of the nature that publicly traded corporations like ours often engage in, and in fact when opportunities such as this are presented, we are required to explore. We cannot say today where these conversations will lead, however we can reaffirm our commitment to the communities where we operate today."
The complications of such a transaction could be hard to surmount, given that MGM already owns a casino and hotel complex in Springfield, and Massachusetts law prohibits one company from holding two casino licenses.
Both Wynn and MGM officials said their discussions will not affect jobs at the casinos, nor delay the opening of the Encore.
"Regardless of where this leads us, we will ensure that our commitments will be met, and that those who welcomed us into their communities will not be disappointed," the two companies said.
The timing of the talks seems unusual, after the Wynn company wrapped up eight years of salesmanship, design, competition, environmental cleanup, and construction to bring the Encore to the eve of its opening. Along the way, there have been lawsuits, resignations, and the long investigation by state regulators into the accusations against Steve Wynn. Encore would be the first and, by law, the only Las Vegas-style casino in Greater Boston, the most lucrative casino market in the state.
"I think probably Wynn Resorts wants to wash its hands of Massachusetts and move on," said Clyde Barrow, a casino specialist at the University of Texas Rio Grande Valley and former UMass professor.
MGM holds the sole resort casino license for Western Massachusetts, and last August opened the MGM Springfield resort. It was everything the gaming commission hoped it would be — a casino and entertainment center deftly integrated into the city's long-moribund downtown, providing thousands of jobs and new revenue to the city, neighboring municipalities, and the state.
Under Massachusetts law, no company can hold more than one casino license, which makes an MGM play for Encore Boston Harbor a tricky bank shot. The company would have to relinquish its Western Massachusetts license and presumably sell MGM Springfield, a project that took years to build, cost about $960 million, but so far has fallen short of projections in gambling revenue.
MGM executives have said soft revenues will improve as they build their marketing machine and get to know their customer base.
Any license transfer would require the blessing of the gaming commission.
An obvious potential suitor for MGM Springfield would be Mohegan Sun, the Connecticut tribal casino that eagerly pursued a license in Massachusetts, first in Palmer and then as a partner with Suffolk Downs in Revere. Mohegan Sun in Springfield would face the same issue that dogged its application in Greater Boston — a natural hesitancy to award a Massachusetts license to a direct competitor.
A spokesperson for Mohegan Sun was not able to comment about potential interest in MGM Springfield on Friday.
Another complication lies in the signed agreements between each company and its host community, and whether Springfield or Everett would object to a sale.
Mayor Carlo DeMaria of Everett is unhappy with the sales talk and does not want his city taken for granted, he said Friday through a spokesman, George Regan. Regan pointed out that the city's 2013 host community agreement with Wynn Resorts — an essential document required by law — includes explicit protections in the case of a sale.
"Neither Wynn nor the city shall transfer or assign its rights or obligations under this agreement without prior written authorization of the other party," the agreement reads. The language would appear to give DeMaria significant leverage if a sale was to move forward.
Mayor Domenic J. Sarno of Springfield said that MGM president Bill Hornbuckle reached out to him late on Thursday to notify him of the sales talks — the day the Globe first asked the company about its discussions with Wynn Resorts.
"Bill reassured me of MGM's commitment to Springfield and that if anything was to be entertained, and/or occurred, that myself and the Mass Gaming Commission would have a big and ultimate say in what might or might not happen," Sarno said in a statement.
Wynn Resorts won the Greater Boston license in 2014, beating the Suffolk Downs-Mohegan Sun proposal in a head-to-head competition.
In early 2018, with construction of the Everett resort proceeding on time and on budget, the future of the casino and the 5,500 jobs it promised were cast into doubt. It began with a devastating Wall Street Journal report in January 2018, which revealed sexual misconduct allegations against Steve Wynn, then the company's chairman and CEO. Regulators in Las Vegas and Massachusetts launched investigations. The charismatic casino mogul — widely credited as the architect of modern Las Vegas — soon resigned, sold his Wynn Resorts stock, and moved off company property at the Wynn Las Vegas casino on the Vegas Strip.
Maddox was elevated from company president to chief executive, and construction continued while investigators painstakingly tried to determine who knew about the accusations against Steve Wynn and what, if anything, they did about them.
In early April, Massachusetts investigators revealed their findings, saying that certain former Wynn Resorts executives had helped cover up the allegations.
Under Maddox, the company removed executives who failed to take action on the allegations, and installed new policies and training that the company said would prevent any future complaint from going unaddressed.
Members of the Gaming Commission pressed Maddox hard over three days of hearings in April, before finally saying on April 30 that Wynn Resorts would retain its casino license.
The commission imposed a $35 million fine on the company, as well as a number of new conditions on the license. Wynn Resorts has not yet said if it will appeal. Maddox said in an earnings call last week that the company did not believe the opening of the resort would be affected if it chose to appeal.
The Gaming Commission did not directly address the sales talk, but said in a statement Friday that its April 30 decision stands, and that the deadline for paying the fine or appealing is May 31.
"The MGC continues to focus its efforts on the significant amount of regulatory preparations required before Encore's opening," the commission said.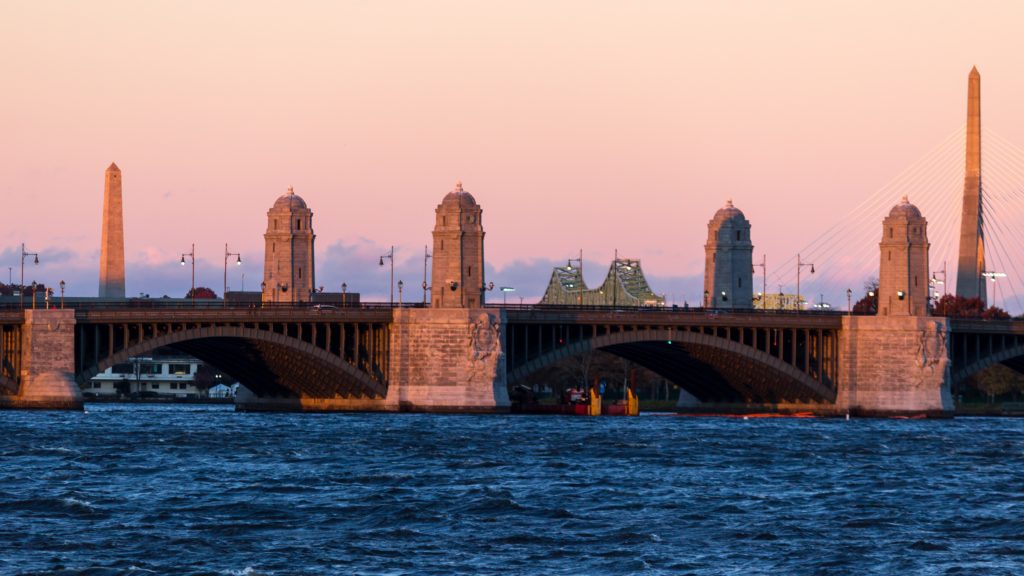 Wynn Resorts has made thousands of job offers to fill out its workforce, and public anticipation for the opening has been ramping up. A Globe story on May 6 reporting the full list of names and styles of the 15 bars and restaurants at the resort quickly became the most-read story on the publication's website.
The hotel will have 671 hotel rooms in a bronze glass tower reminiscent of the company's flagship Las Vegas casino; a ballroom and meeting space; spa; and a gambling floor with table games, a poker room, and more than 3,000 slot machines. Wynn Resorts has boasted that the Everett project is the largest single-phased private development in state history.
Reports of a potential deal between MGM and Wynn Resorts have cropped up before, in the spring of 2018. Maddox dismissed those reports at the time.
"Boston is not up for sale," he said in an interview on CNBC in April 2018. "I like that market. I found the land. I pursued that deal. I entered the agreement with the host community five years ago. I liked that market then. I like that market today."