Cash for Refugees – Immediate Assistance to Refugees from Ukraine
Прочитайте это на русском.
The war in Ukraine motivates people of good will around the world to provide assistance and support to Ukrainian refugees. In our special project MA for UA, we talk about civil initiatives and the work of non-profit organizations that were created and continue to emerge to help Ukrainian citizens affected by the military conflict.
The MA for UA project includes civil initiatives and organizations, which:
Raise funds for refugees and organize humanitarian aid;
Purchase and supply essential items for refugees and hospitals;
Help find housing for refugees;
Help refugee children get into the best schools and colleges in Massachusetts.
In this article, we talk about how the idea of the civil initiative Cash for Refugees came about, and about the unique and risky work that volunteers of the foundation do when they travel to the borders of Ukraine, actually to the zone of military conflict. The mission of the initiative is to immediately help refugees without bureaucratic delays and with full transparency.
Cash for Refugees: what is it?
This fund, created spontaneously on board an airplane in the early days of the Russian invasion of Ukraine, is a civic initiative of Natasha and Semyon Dukach from Boston. Natasha is a medical data analyst, and Semyon is a venture capitalist, a well-known entrepreneur in Massachusetts who became a "business angel" for more than a hundred startups, mostly those whose founders are immigrants. Cash for Refugees is a fundraiser for refugees from Ukraine; without bureaucratic delays, it provides cash directly to people who need money immediately after crossing the border.
To date, more than 30 volunteers are participating in the project. More than $600,000 of assistance has been provided to more than 6,000 Ukrainian refugee families through Cash for Refugees, and the initiative started by the couple continues to grow and expand.

Join this noble initiative!
Who are Mr. and Mrs. Dukach?
When the military invasion of Ukraine began and thousands of families with children were forced to flee abroad from their cities and villages shelled by Putin's troops, a married couple from Boston, Semyon and Natasha Dukach took this really close to heart. They were heart-broken by the footage of the military chronicle, the suffering of millions of civilians who were forced to flee into the unknown from shelling and bombing. This family is closely linked to Ukraine. Natasha emigrated from Ukraine, and Semyon, from Russia. They met on a train from Kyiv to Odessa. The couple has many friends and relatives in Ukraine.
"The day Russia invaded Ukraine, Natasha immediately started booking Airbnb in Romania for people who were crossing the border on foot," recalls Semyon Dukach. "But it soon became clear that this was not what people needed." In order to understand how best to help Natasha's fellow-countrymen, they decided to go to the Ukrainian-Romanian border and personally communicate with people. "I'm going there," Natasha said. "Okay, I'll go with you," Semyon replied. Leaving the youngest child with their 17-year-old son, the next day they boarded a plane to Bucharest with $5,000 in cash.
After their plane landed, they rented a car, and six hours later arrived at the Siret border crossing. There, the Dukachs saw many women with children saying goodbye to their husbands, perhaps never to see them again.
"It was very emotional, heartbreaking. Many were in a daze and despair and could not express what they needed," recalls Semyon.
It turned out that volunteers from other charitable organizations were providing them with housing and food. Soon the couple realized that, in addition, the refugees needed some money in local currency – for example, to get a SIM card to call relatives, buy hygiene items, medicines, other everyday essentials, or just to feel less financially squeezed.
It's not that all of them were poor before they became refugees: many of them simply could not get cash before leaving, they left their homes in a hurry, and working ATMs were no longer available on the way.
"They couldn't believe that they were given money just like that"
On their first visit, the Dukachs simply distributed $100 in Romanian currency to each of the neediest women with children, $7,000 in total, until they ran out of their daily ATM withdrawal limit. At first, people could not believe that they were given money just like that, without requiring any certificates or proof of their status.
But then they realized that this was simple human empathy and mercy, and they thanked their benefactors very emotionally. On the way back home, Semyon Dukach started creating the Cash for Refugees website. Then, using his authority in business circles, he began promoting it.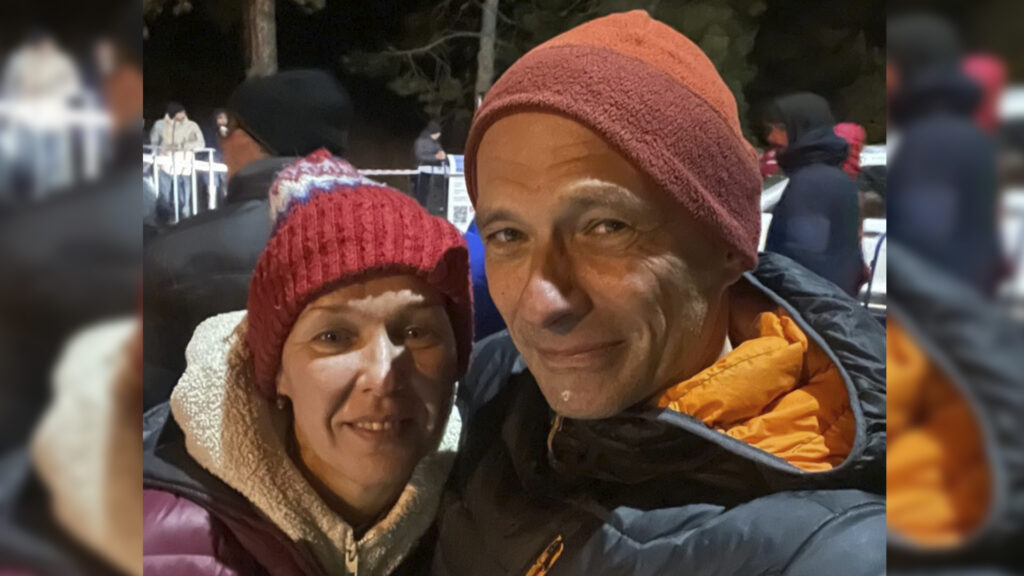 After launching the pilot version of the site, $50,000 was raised within 24 hours. A few days later, Natasha Dukach returned to the Ukrainian border with six more volunteers to distribute about $100,000 at several border crossings.
One-way ticket
The problems and woes of Ukrainian refugees worried venture capitalist Dukach not only because of the origin of his wife. When Semyon Dukach was 11 years old, his family fled the Soviet Union – this was in 1979.
Childhood memory retained little, but Semyon clearly remembers that in connection with his departure from the USSR, his family was deprived of everything – they came to the USA without a livelihood. Fortunately, in America, they received some money from a philanthropic organization, and that helped them to start a new life.
Childhood memories were the flashback that prompted Semyon to organize a civic initiative to help Ukrainians. Semyon's family, like many other immigrants, had to endure shortage of money, lack of comfort, and all the stress that every refugee inevitably goes through. He knows well how important any support is for immigrants – both material and emotional.
Fortunately for Semyon, his American dream eventually materialized. It came true for real! Two decades later, from an 11-year-old refugee boy, Semyon became the founder of technology companies Vet and Fast Engines and an "angel investor" for more than 100 startup companies. In 2017, he founded his own venture capital firm, One Way Ventures, which invests in businesses founded by immigrants.
"Emigration is a one-way ticket," Dukach is convinced, "which is probably why immigrants usually do well in business and often come up with brilliant ideas. Statistics show that first-generation immigrants, who make up 14% in the US, have founded more than 25% of all startups, including more than half of the $1 billion startups. How does it work? If the business project is interesting, its developer receives a check from One Way Ventures in the amount of $500,000 to $1.5 million and support during the initial stage.

We believe that people should be able to start their own company anywhere in the world, regardless of their background. The world should be more open to creating and growing your business.

We view immigrants as a pre-tested group – they have already gone through many difficult trials, so when they build a business, they are unlikely to give up easily in the face of difficulties along the way. We firmly believe in this," says Semyon Dukach.
Help in the right place at the right time
Cash for Refugees is a financial partner of Fiscal Sponsorship Allies, Inc. (501(c)(3) EIN: 85-0839183), a subsidiary of Charitable Allies, Inc.
Their help is important for people who are alone in a foreign country. And even more so for the most vulnerable categories of refugees, such as the elderly, the disabled, and women with children, whose husbands left to defend their country from the aggressor.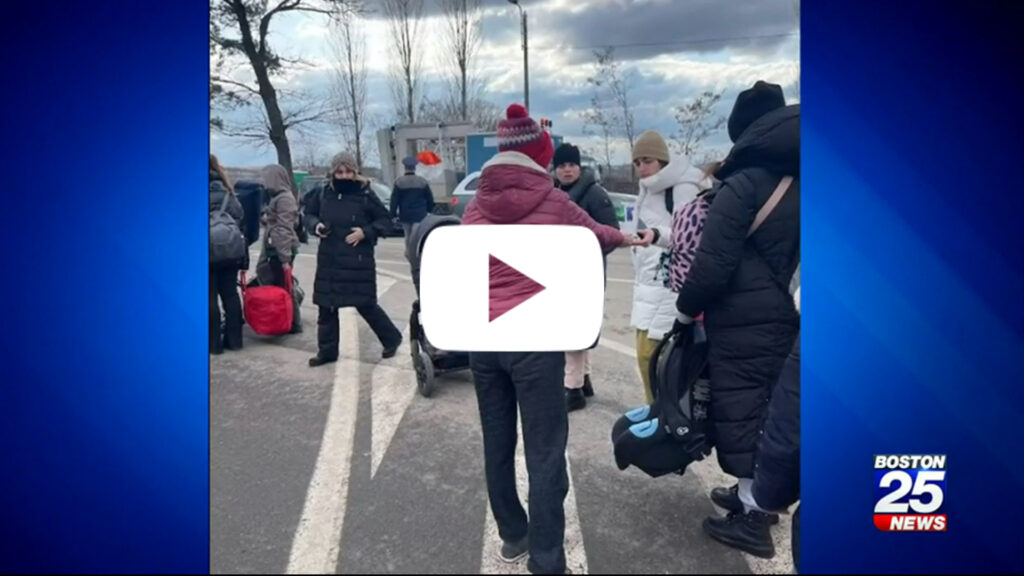 The main thing is that Cash for Refugees works at lightning speed, without red tape, with minimal overhead and full transparency.
Share this mission with your friends and loved ones. Follow our updates and subscribe to our news on Facebook.
P.S.
Media on the initiative Cash for Refugees: